Subscribe or buy latest issue here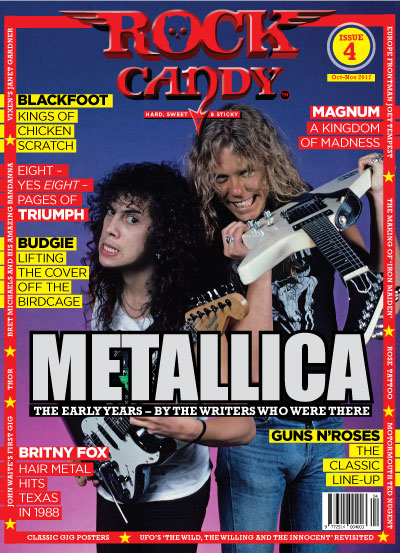 SUBSCRIPTION: £5.99 PER ISSUE (Approx. $7.80 or €6.90)

INDIVIDUAL ISSUES: £6.99 (Approx. $9.00 or €8.10)

P&P £2 UK; £5 US/REST OF THE WORLD (Approx. $6.50 or €5.80)

Rock Candy Mag comes out every two months. You'll receive six mags a year. Six issues per year cost £35.94. This is approx. $46.75 or €41.55. You save £1.00 per issue (Approx. $1.30 or €1.15) on the standard single issue price.
Postage is £2 per issue for the UK. £5 per issue for the US and the Rest of the World. (Approx. $6.50 or €5.80)
You can pay with a credit card or with PayPal. When you click "subscribe" or "buy latest issue" you will be taken to PayPal, then simply use your PayPal account or click "pay as guest" to use your credit card.
As soon as your payment is made, we'll send you a link giving you immediate online access to the latest digital edition of Rock Candy Mag. We will also give you access to each digital issue for the duration of your subscription.
Please note: All $ and € prices are approximate and the exact exchange rate will be applied by PayPal when you buy.
Got a question? subscriptions@rockcandymag.com
Subscribe from latest issue (Issue 4)
Buy latest issue (Issue 4)
Previous issues
Subscribe from next issue (Issue 5)
If you have already bought the latest issue, please click above to start your 4-issue subscription from the next issue (Issue 5).





---